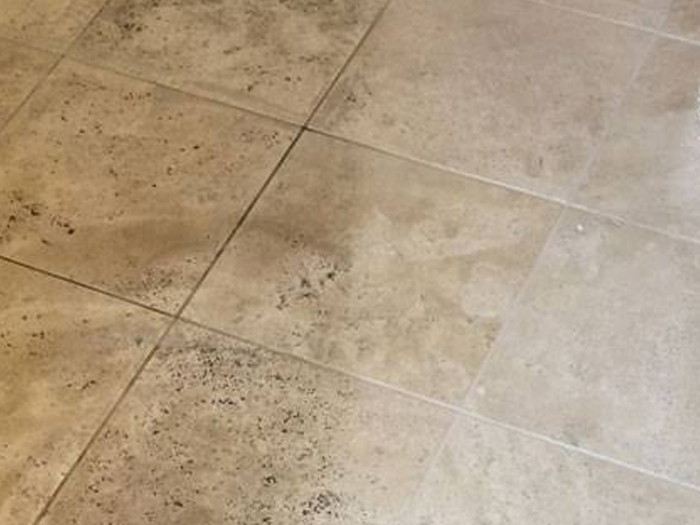 There are many benefits to having tile flooring in your home. The number one benefit is that it looks great and the job of taking care of tile flooring is a little easier as well.
Travertine, Slate, Natural Stone or whatever you choose to install in your home is going to add significant value to your home.
In order to protect this investment in your home, hiring a professional tile and grout cleaner will ensure that your tile and grout always looks its best.  Carpet Repair Atlanta certified tile and grout cleaning specialists have been trained by some of the best in the industry.
Our technicians understand that different flooring surfaces require different types of care and we have the equipment on hand to expertly care for your floor.
Our easy two-step tile and grout cleaning process will have your tile floors looking spectacular every day. The first step is cleaning your floor, where we remove all the dirt and debris from your tile floor. The second step to this process is to sealing your grout lines to ensure they don't absorb stains.
Our tile and grout cleaning services will keep your tile and grout in OEM spec for years to come. Trust Carpet Repair Atlanta for all of your tile and grout cleaning needs.
We provide tile and grout cleaning services to Smyrna and the surrounding area.
If you are ready to book an appointment with us or have questions about our tile and grout cleaning services please call  770-637-7416 today.